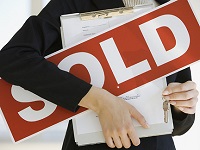 HOME SELLER'S GUIDE & TOOLS
Your house became your home the minute you moved into it after your closing. Now let's help someone else make it their home! Let's help your home put its' best foot forward. How will we attract the right buyer? How will we make sure that Buyer is qualified to make the purchase? How will we get you the highest and best price in the shortest amount of time? Well, that is my job. It's a job I've taken seriously and successfully since 1986. Let me do that job for you.
Contact me via email, phone or text. We'll start with a free Competitive Market Analysis. I'll then assess the condition and make recommendations as to how the home can show its very best. Does your front door need a fresh coat of paint? Is your landscaping tired? Are your closets too full? My constructive evaluation is invaluable. Decluttering is my speciality. We want Buyers to see your home…not your stuff.
I Live It…I Know It…I Sell It…